As a client-centred hypnotherapist my one to one sessions are entirely bespoke & designed for the individual you are. Each hypnotherapy session will be unique & slightly different to the ones before, building on & reinforcing the positive changes you have made so far.
Based on the information you give me during our meetings I tailor each therapy session uniquely just for you to help you achieve the outcome you are looking for.
I use a combination of therapies including Hypnotherapy, EMDR, Emotional Shift, NLP, CBT & Mindfulness.
During your initial free consultation you will have time to talk through your current situation, and more importantly your aims & hopes for the future & how you want things to change.
Together we will work to help you transform your life & maintain those changes long-term.
Throughout the process I will help you feel safe and supported on your journey.
One to one hypnotherapy sessions are available for:
weight loss

anxiety

confidence

stress-relief

sleep problems

teeth-grinding

self-esteem

lacking motivation

overcoming fears & phobias

and much, much more.
......so please do contact me to find out if I can help with what is troubling you.
I see clients face to face in East Devon from my room at Honiton Chiropody Practice 195 High Street Honiton, Ex14 1LQ.
There is free on-street parking outside & the location is the easily accessible from Exeter, Cullompton, Sidmouth, Axminster, Seaton & Lyme Regis.
I also work with clients over Zoom (via secure video link) ensuring I can help you wherever you live in the world.
My main working hours are 9:30am - 6pm but a limited number of later evening & weekend appointments are also available by request.
Fees:
Your first 30 minute consultation is FREE
After that, each session is at least 1 hour in duration & costs £75.
Payment plans are available, please ask for details.
Weekend appointments have a £10 surcharge.
The total number of hypnotherapy sessions needed varies from person to person because, of course, we are all unique individuals with our own life history & lived experience, however clients are usually very pleasantly surprised by how quickly they start to feel better & notice the positive changes, (usually after the first session).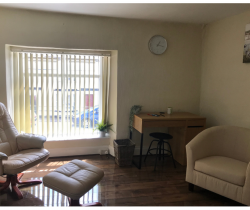 To say Jenny has changed my life is an understatement. I went to see her for help with weight loss & an irrational phobia of sick initially but through the process I've managed to stop smoking also. I'm now 2.5 stone down & feeling better than I have in years. I was really sceptical about having hypnotherapy & wasn't sure it would work but I can now hand on heart recommend it to anyone! Jenny is amazing! -S.M. Honiton
Hypnosis is simply a state of focused awareness, during which, your mind is more open, imaginative & responsive to positive suggestions. In therapy these suggestions are designed to be of maximum benefit to help you change the unhelpful thought patterns, beliefs or behaviours which have brought you to see me.
Many people report that hypnosis feels much like a "vivid and wonderful daydream" where the rest of the world around you pales into insignificance as you focus intently on your own internal world.
Contrary to some inaccurate portrayals in films, books and the media, hypnosis does not involve the therapist taking control of your mind, or you actually being asleep. While in hypnosis you are in a deeply focused (& often relaxed) state but still able to hear everything that is being said. You remain in control of the process throughout as your subconscious mind looks after, works with, & helps guide you into making the positive changes you want.
As a fully insured, diploma qualified GHR (General Hypnotherapy Register) & CNHC (Complementary & Natural Healthcare Council) registered hypnotherapist you can be sure you are in safe hands with me.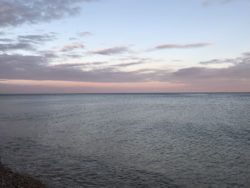 Hypnotherapy is not a replacement for medical advice from your GP. Although I have had huge successes with my clients it is important to note that as with all therapeutic services, desired results can never be 100% guaranteed.